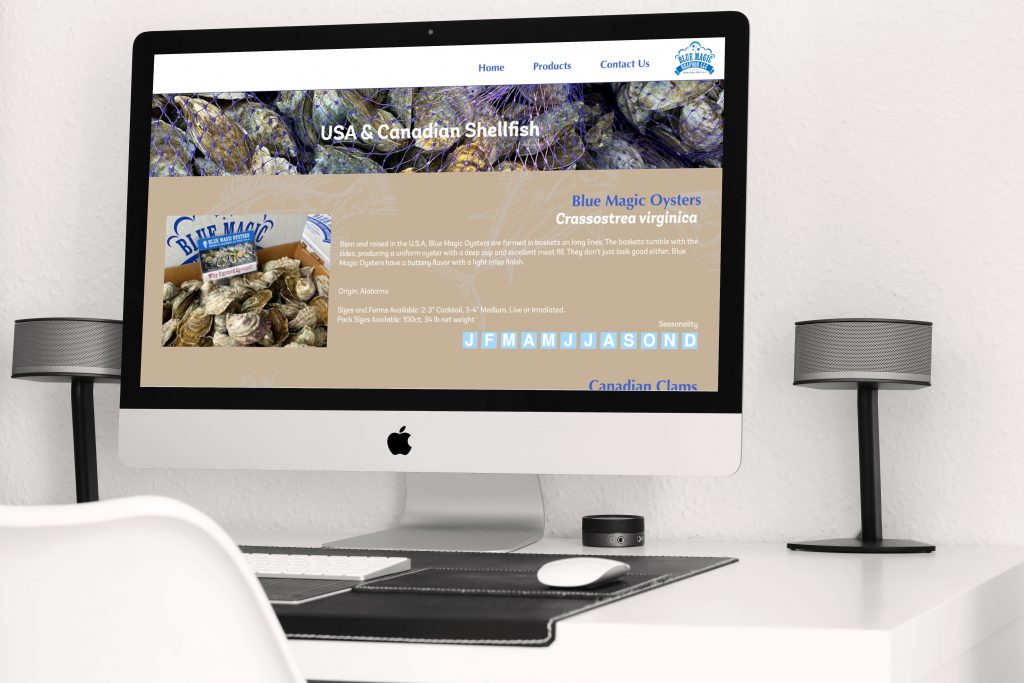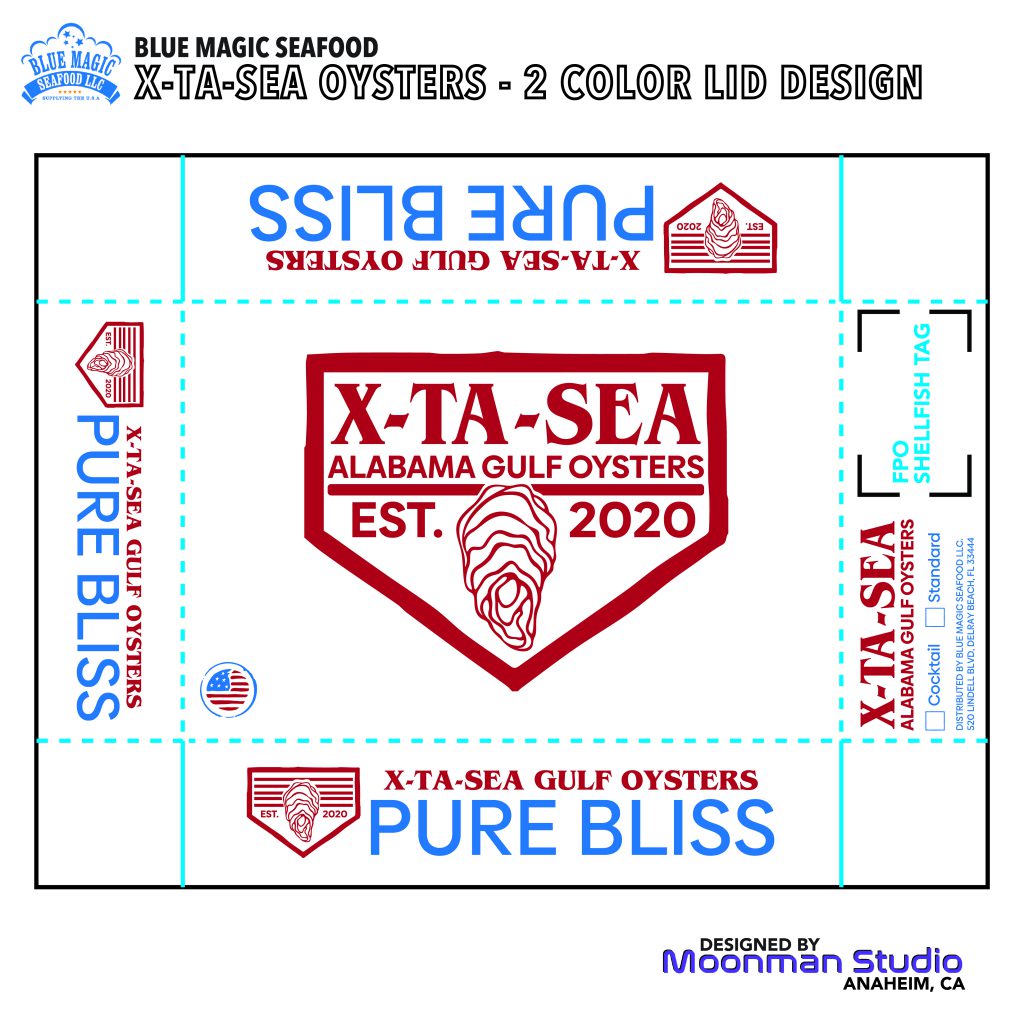 Blue Magic Seafood opened it's doors in 2019, founded by an industry vet with over 35 years of experience in the seafood industry. Their expertise and team of salesmen and support staff allowed the company to be successful right out of the gate, hitting 7 figures in revenue in their first year. Unlike many of their competitors, Blue Magic was able to succeed through bootstrap funding, but this made it difficult to justify hiring a full time creative team. That's where we come in; we've partnered up with Blue Magic Seafood on a longterm basis, to support them with all of their creative needs.
Despite a successful first year, the company had no digital presence whatsoever and relied on cold calls and word-of-mouth to bring on new customers. As their business scales up, Blue Magic needed a way to bring in new leads and establish a loyal following.
We started our partnership by first defining and refining the Blue Magic Seafood brand and created an internal brand guide we would use on all creative projects to ensure consistency. Since Blue Magic's team is so compact, their time is valuable and spread thin, so the extra time we spent working with their team to establish brand guidelines went a long way in saving time down the line.
Using those guidelines, we developed a wide range of tools for their business, including their brand new site, point of sale flyers, and revamped packaging.