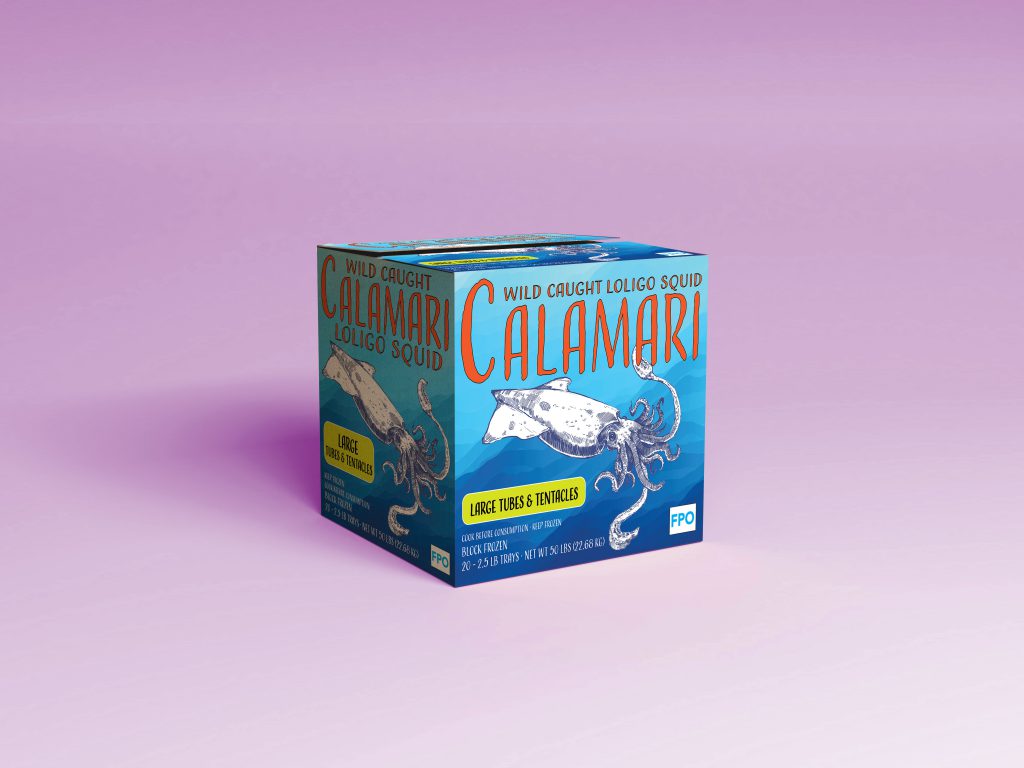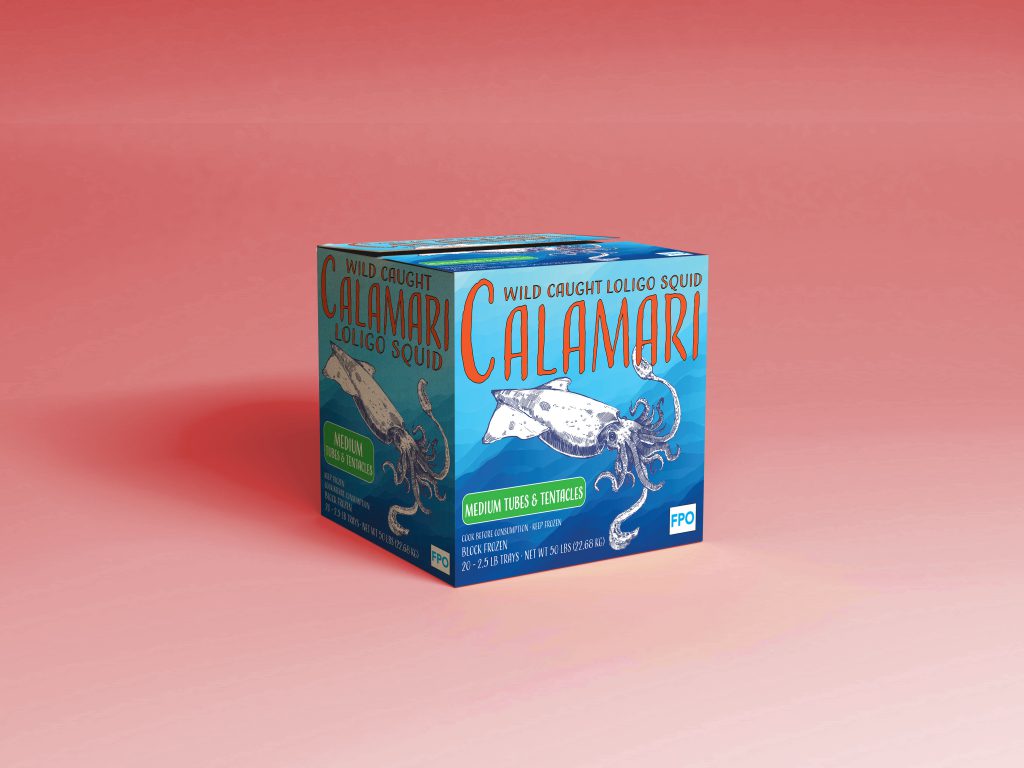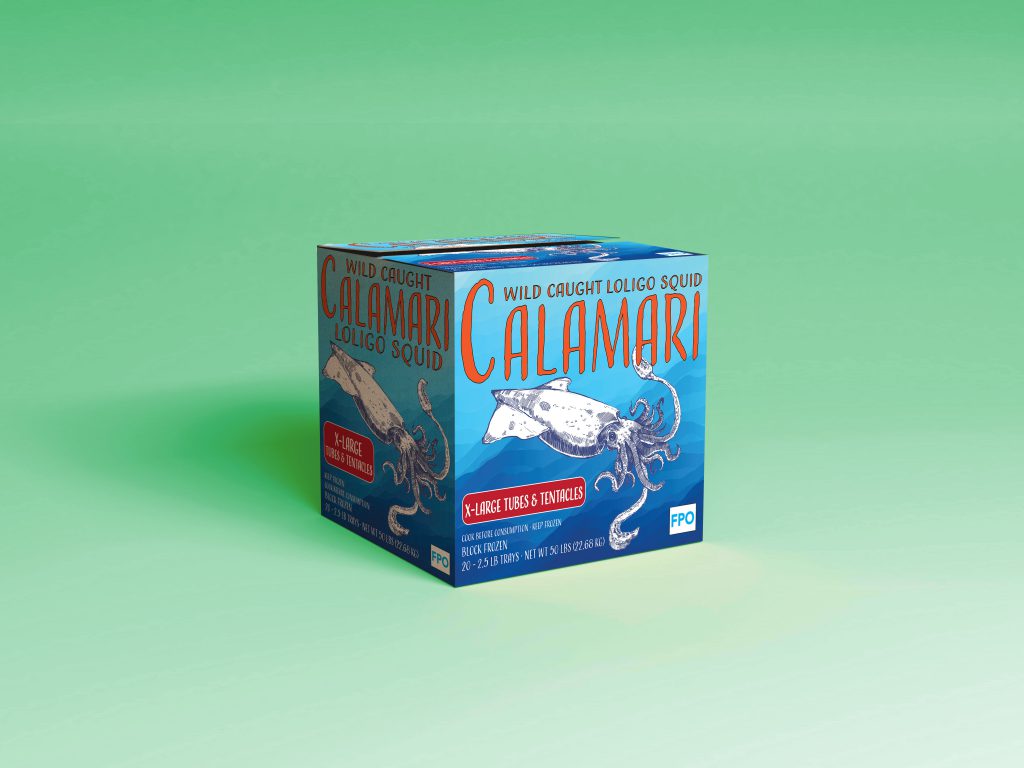 What makes a brand? It's a common misconception that a logo is the same as a brand. A brand is simply how your customers feel about your company, which can be shaped through brand elements that typically include a logo at the forefront. When Jintown Enterprises approached us to design this box for one of their biggest US distribution partners, they explicitly asked us NOT to create a logo or brand name. Our challenge here was to brand the species itself.
Jintown's customer wanted a generic foodservice size box design developed that could compete visually with some of the most well-known brands in the industry. Their main objective was to position this product as unadulterated high-quality ingredients for chefs, so they wanted to leave the brand name and logo off and instead focus on the animal itself. The elements used should also be designed in a way that could be expanded to multiple sizes and specifications.
Like any other project, we started by developing customer profiles and a brand map to help define and guide our design. One of the most unique aspects of this project was that the product would NOT be delivered to the customer in the traditional way you would expect. Instead, Jintown's customer operates a chain of cash and carry warehouses where restaurants and other foodservice businesses shop. So, we went with a minimal design and developed eye-catching digital illustrations that would be the focal point of the product line. We were sure to select a vibrant color palette that could draw a customers in as they shopped the store.