Murder Point Oyster Company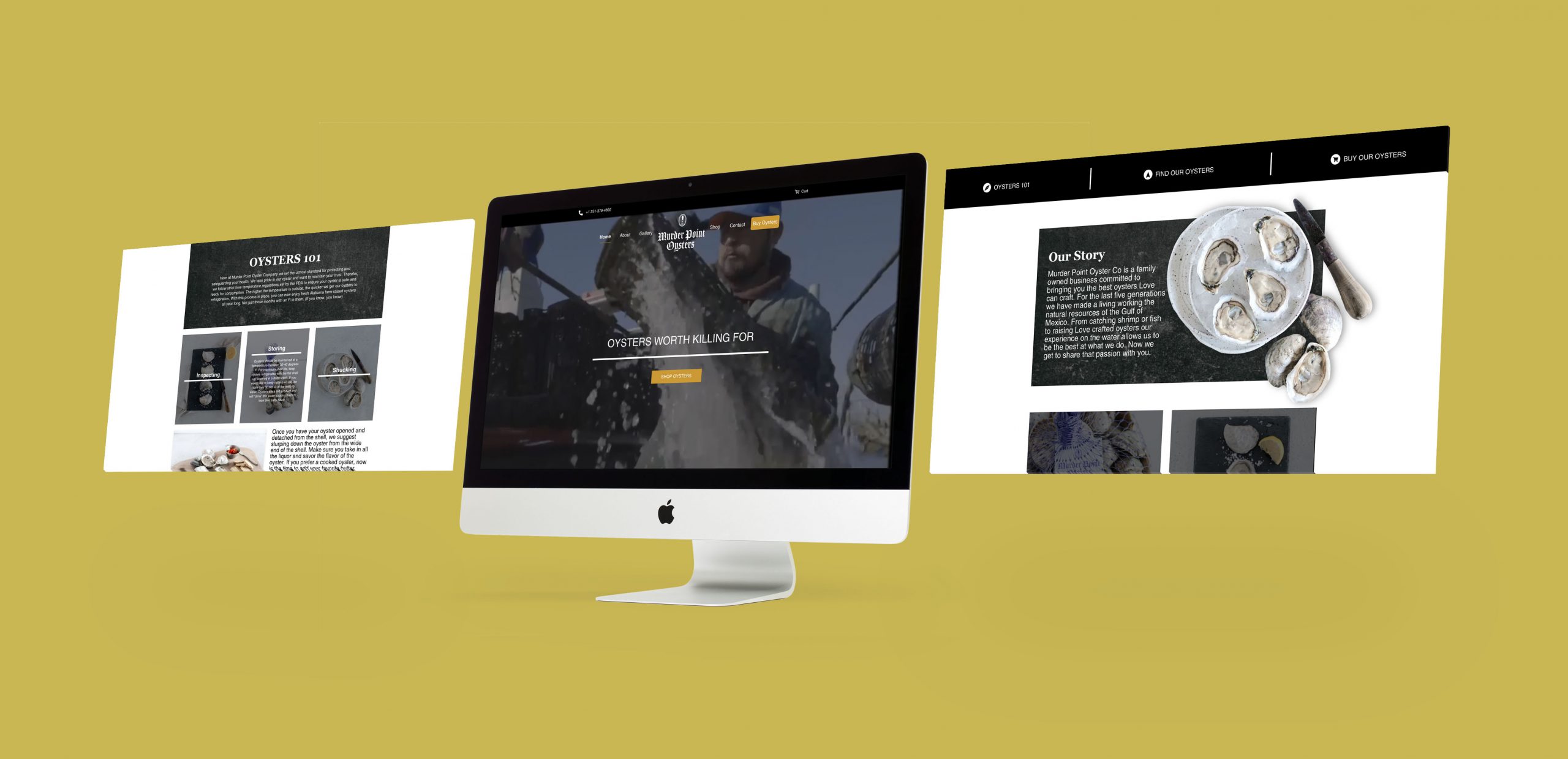 Don't get scared off by their name, Murder Point Oyster company is a family run oyster farm and they're all about that Butter Love! Murder Point also happens to be the ONLY farmed longline oyster farm in the American South. These oysters have developed quite the reputation along the Gulf Coast, known for their deep cup, uniform size, and buttery finish. The Murder Point Oyster team asked us to design a site that lived up to this reputation.
While Murder Point Oyster's popularity has been on the rise with every passing year, their market has been mostly concentrated locally and along the Gulf Coast. Their old site used a content management system that did not support many of the features they needed to start selling oysters online and increasing their area of distribution. They also needed a site that could compete aesthetically with some of the biggest oyster brands in the nation, as they looked to scale their business up.
We started by developing customer profiles and a brand map to help guide our design decisions. We drew inspiration from lifestyle and outdoor brands outside of the seafood industry, to keep the brand grounded and down to earth. Check out their new site.