Murder Point Oyster Company Website Design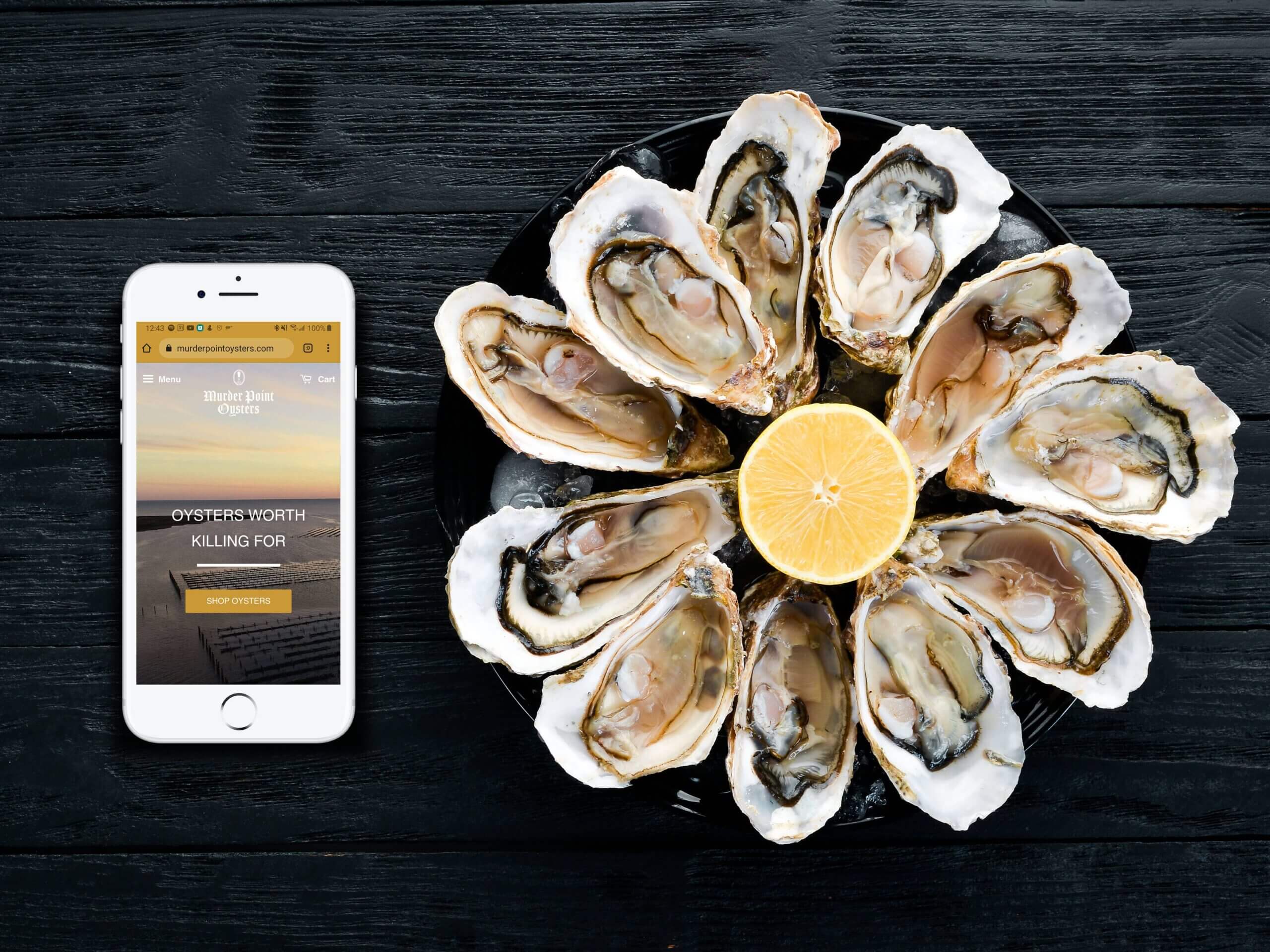 Don't get scared off by their name, Murder Point Oyster company is a family run oyster farm and they're all about that Butter Love! Murder Point also happens to be the ONLY longline oyster farm in the American South. These oysters have developed quite the reputation along the Gulf Coast, known for their deep cup, uniform size, and buttery finish. The Murder Point Oyster team asked us to design a site that lived up to this reputation.
For the last five generations, Murder Point Oyster Company has made a living working the natural resources of the Gulf of Mexico. Their popularity has been on the rise with every passing year, becoming a well-known and highly regarded producer. However, their market has been mostly concentrated along the Gulf Coast. Their old site used a content management system that did not support many of the features they needed to start selling oysters online and increasing their area of distribution. They also needed a site that could compete aesthetically with some of the biggest oyster brands in the nation, as they looked to scale their business up.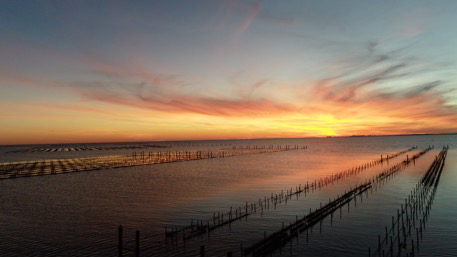 With a new location opening in Orange Beach in the summer of 2020 and production capabilities rivaling the capacity of some of the nation's largest producers, they needed a highly functional site that would help to elevate the brand without abandoning their family-owned feel.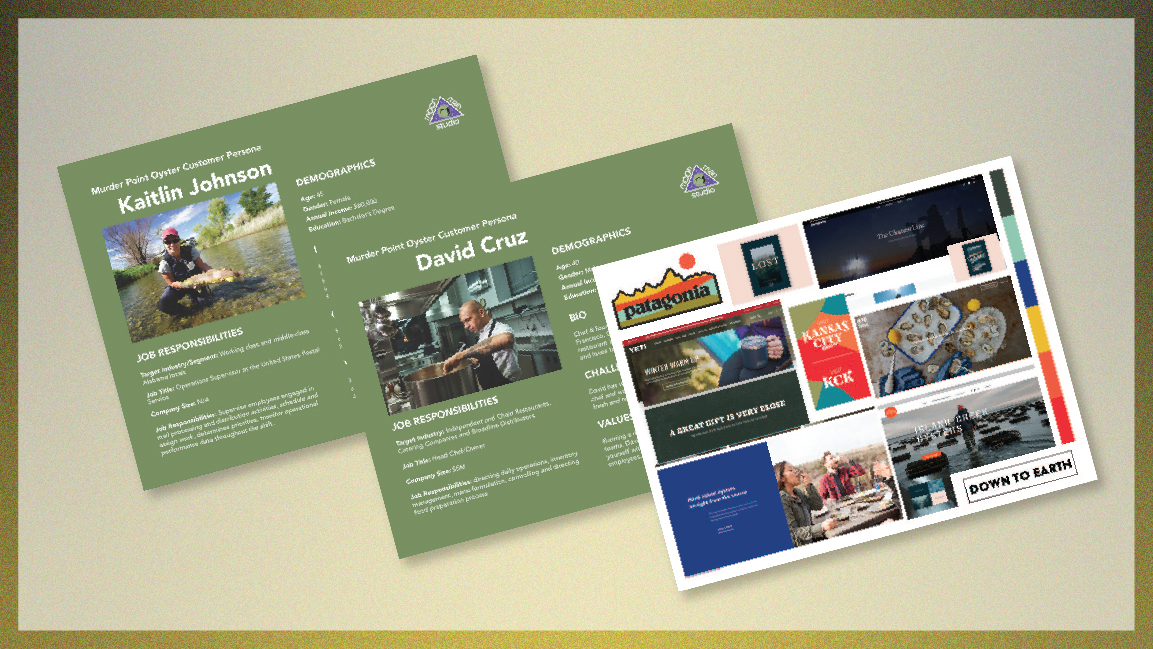 We started by developing customer profiles and a brand map to help guide our design decisions. We drew inspiration from lifestyle and outdoor brands outside of the seafood industry, to keep the brand grounded and down to earth.
Our design team really did not get it right on the first round. We had to step back, regroup and go back over our discovery brief again and really think about what was needed from an end-user perspective. After regrouping, the Murder Point team was blown away by what we were able to deliver and we couldn't have gotten there without their involvement. We were lucky to work directly with the ownership; Lane and Jennifer were engaged throughout the entire process and gave direct and clear feedback. This is one of our favorite clients and really helped the studio to expand our capabilities and improve our process, we're grateful for the opportunity to deliver on this. "We wanted a website that would match our style and personality as well as propel us into a larger market. Moonman Studio did just that! Although we were a thousand miles apart, they were always within reach throughout the entire process. From start to finish they helped us develop the perfect site for our business. No detail was left out and we could not be happier with the results." Jennifer Russell | Murder Point Oyster Company
Check out their new site here
"We wanted a website that would match our style and personality as well as propel us into a larger market. Moonman Studio did just that! Although we were a thousand miles apart, they were always within reach throughout the entire process. From start to finish they helped us develop the perfect site for our business. No detail was left out and we could not be happier with the results."